Building a Professional Network Part 2 - Ep. 054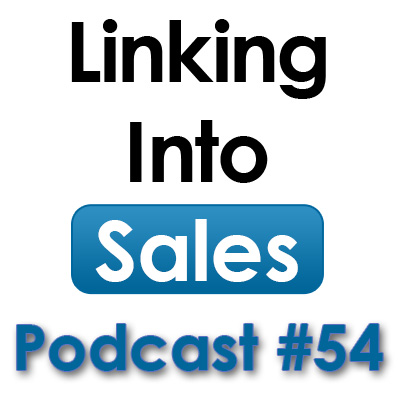 Greg Hyer and Martin Brossman are back in the studio to record a second part to building your professional network.
Greg shares some tips about networking events including where to find events, organizing your own networking events to lift your visibility, how to connect with the connectors and helping them. Martin offers some insights on how to have a conversation at an event and how to discover non-verbal clues of people you have just met.
To be successful with building a professional network you need to put others needs before yours. Only then will you grow a network with will be willing to help you when the time comes.
Please leave us a review on iTunes or Stitcher. We will be sure to share them on a future episode.
Run-time: 19:18
The Linking into Sales Social Selling Podcast is a professional development podcast geared towards sales and marketing professionals that use social media tools and networks to support the sales process and help them become more proficient in social selling.
Podcast: Play in new window | Download (Duration: 19:18 — 17.7MB)