A Damn Simple Approach to Social Selling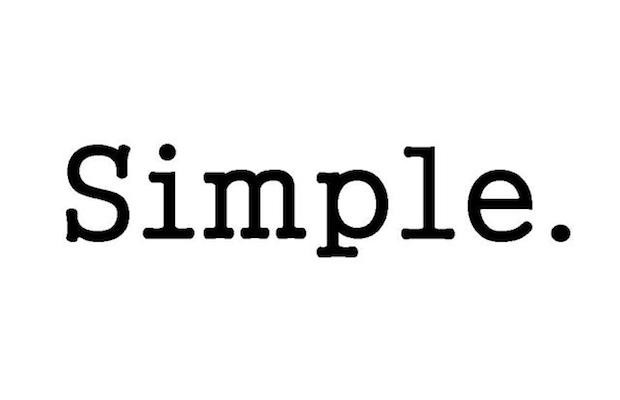 Social Selling is really not that complicated.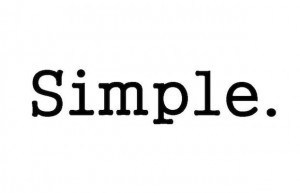 This post was originally published on LinkedIn on May 1, 2020 and is authored by Greg Hyer.
Recently, I have been researching what some of the more well known sales consultants have been preaching when it comes to Social Selling. Based on what I'm hearing, if I were in Sales I wouldn't give Social Selling the time of day because I'd spend more time marketing than selling! You need to make your quota! However, that doesn't mean Social Selling is a waste of time. Professionally, I'm of the belief that Social Selling should complement to your existing sales process and not replace it. So here's my damn simple approach to Social Selling.
Update your LinkedIn profile so you look like an authority
>Does your profile look like a job resume? Then this could take you a bit of time because chances are your LinkedIn profile hasn't been updated since you took your most recent job. What you need to do here is convince prospects that visit your LinkedIn profile that you're an authority for the product you are selling and the vertical you serve. What they don't want to see if you made your quota three years in a row. Position yourself to be the authority without having to say you bring in the whales. Oh, and don't do this for just your most recent experience. Go back through your previous experience and pull out that resume copy and make it expert copy. Tip: Check with your marketing department for what keywords the company is using to attract prospects. Weave these in to your profile.
Use the Google Chrome Browser
Yes, ditch Internet Explorer, Firefox, Safari or whatever other web browser your using. Google Chrome has an abundance of free apps and extensions you can add to it to quickly give you access to information that can help you close a sale. You'll see what I mean as you read further.
Create a free Hootsuite.com account
You're going to use Hootsuite to manage your LinkedIn, Twitter, Facebook and/or Google+ accounts. Using Hootsuite will help you focus on what's important to you on the social web. You can set up keyword searches, respond to inquires as well as schedule and share updates.
Install the Hootsuite Chrome extension
This is also called "Hootlet." Hootlet will make it dead simple to share every web page you are visiting with whatever social network you have connected to your Hootsuite account. Schedule to share or share right away. Whichever you prefer. I recommend scheduling four updates a day. Schedule two in the morning and two for the afternoon. For example, schedule your a post for 8am, 9am, 1pm and 5pm. Adjust the times as you figure out when you are driving the most engagement.
Share content using the 70/20/10 rule
Ok, here's the deal with sharing content. When I say 70/20/10 I mean 70% of the content you share is third party content that relevant to most of your network and to your company's brand. 20% should be content your Marketing team has put together such as blog posts, white papers, ebooks, etc. 10% can be whatever you like with the exception of polarizing topics like politics and religion, unless that's the business you're in.
The third party content you share should help brand you as an industry advocate. It shows people in your social networks that you are reading and keeping up on what's important to them. By sharing this content you are helping them stay informed about the changes in their business and what challenges may lay ahead. As you find relevant blogs, subscribe to their RSS feed in Hootsuite so when you see a new post you can share it. This also saves you time from having to check the website for new updates, especially if you're tracking a lot of sites.
The first-party content, your company's content, that you share should be given as much thought as what went into finding third-party content. When you share your company's content your intent is to generate interest and eventually leads. At minimum, share the company's latest blog posts. Chances are your company website has some sort of ad re-targeting technology that will deliver ads across the web to the websites your connections visit. This is very good for you because it means your connections are becoming more familiar with your brand and it's messaging.
The last 10% of the content you share should be content that interests you and helps your connections get to know your interests. If you have an interests in certain sports teams, hobbies, technology or anything else, this is the time to share it. Just remember to keep in professional.
Engage and follow up
The nice thing about using Hootsuite is that you are updated the moment someone engages with your content and you get tracking analytics. What this means is you can fine tune the content you are sharing so that you are engaging your connections better. When someone does engage with your content, be sure to follow up and continue the conversation. These conversations will help your prospect develop trust in you. So use your relationship building skills here and work on getting them into your pipeline.
So there it is.
My damn simple approach to Social Selling. To summarize: Update your LinkedIn Profile so you look like a sales person and not a job seeker; Use Chrome and Hootsuite; Schedule and share content that gets your connections engaged; Engage and follow up with them. This approach will help you get started with the bigger world of Social Selling. But you and I know that you can crawl before you can walk or run.
If you want to learn more about using LinkedIn for Social Selling, check out the Linking into Sales Podcast hosted by Martin Brossman and myself on iTunes and Stitcher Radio. There's a number of episodes available there that will help you use LinkedIn to support your sales efforts.