What is Social Listening?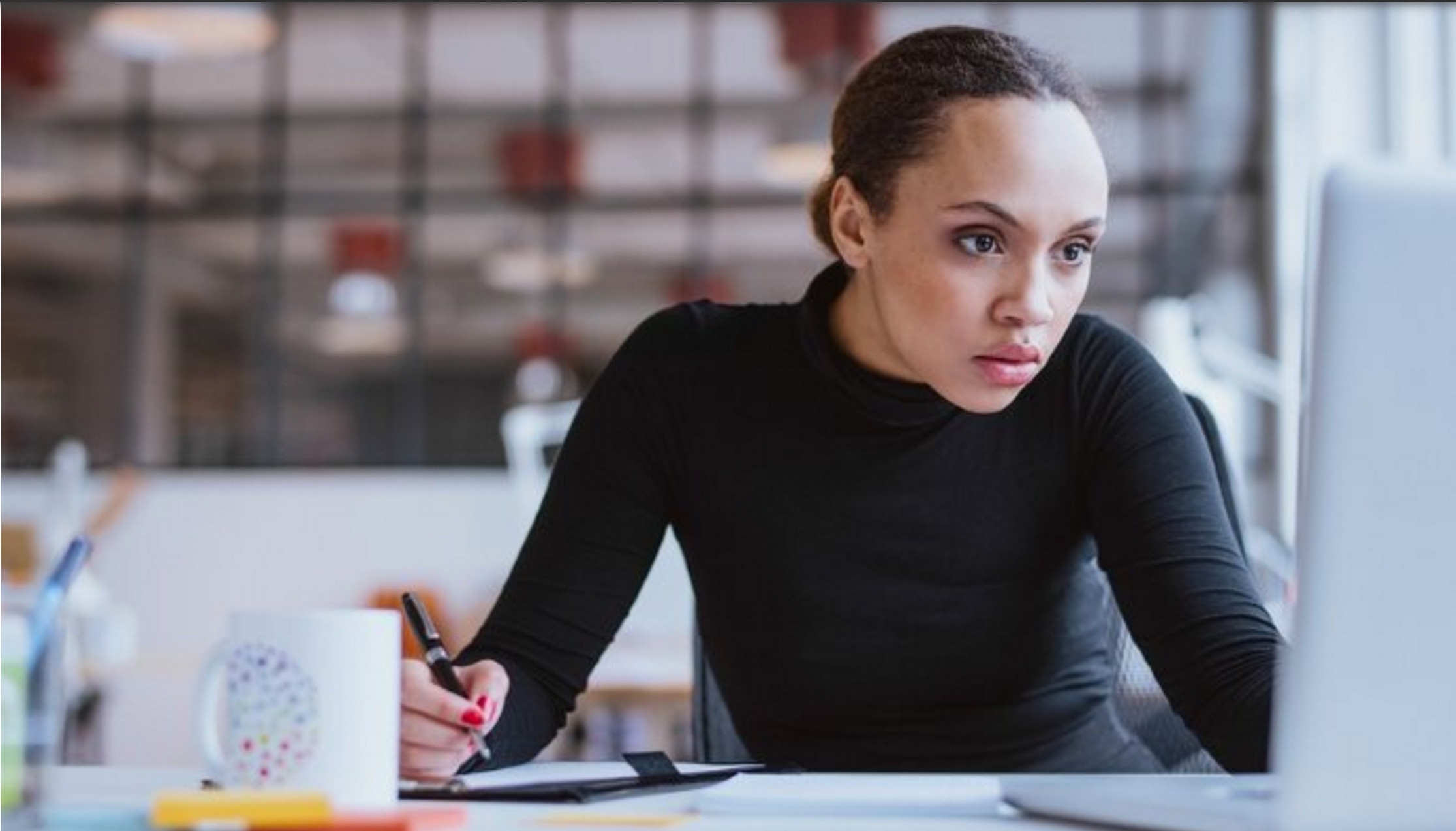 In B2B Sales, what is Social Listening?
Linking into Sales defines social listening as "the process of gathering and organizing insights, competitive intelligence, customer sentiment, and purchase intent by identifying signals shared via online channels."
Social listening entails engaging with your customers and prospects on a more in-depth level to determine:
What customers and prospects are talking about by gathering insights and gain a better understand the sentiment towards various solutions.
Where customers and prospects are talking about it by being part of the discussion. If you're involved in social listening, you can use it as an opportunity to create a meaningful dialogue
Who the influencers are by gather intelligence from the conversations they are having online and monitoring competitors online.
Take a look below as we break down how to engage in social listening, the types of information to look out for, suggested strategies for success, and recommended social listening tools.
Social Listening: Getting Started
"If you are not taking care of your customer, your competitor will."
-Bob Hooey
Social listening is directly linked to social selling . In October 2015, Dell and Carnegie Mellon University (CMU) conducted research on the B2B buying process, suggesting that sales professionals need to become more social media savvy – especially since 67 percent of a buyer's journey now involves digital content and processes.
According to Michael Vizard: "Those that have done best in terms of adapting to social media are the ones that focus most on making available useful information at the right time, help customers resolve a particular complaint or direct them toward the DellCaresPro Twitter account to get someone at Dell to help resolve the issue as soon as possible. Once established, it usually becomes a matter of nourishing the social media relationship to create an additional sales opportunity down the road."
The path to successful social listening begins with being able to answer the following questions:
What is the persona of your customers?
Who are the strategic allies of your customers?
Who are the top stakeholders?
Who are the authorities in the field?
What are the web and media sources your customers trust?
Who are the thought leaders in the field?
Who are your strategic allies?
Who are you committed to being in the arena?
Social Listening as a Stepping Stone to Meaningful Engagement
As it relates to social selling, David Somers, Director of Marketing & Sales Effectiveness at Red Hat, lists social listening as a major step to better engagement.
It's no longer enough to have a social presence. Sales professionals need to engage in social listening if they are to develop meaningful network connections and engage their target audience.
3 Types of Information Gathering:
Let's look at some of the right and wrong ways to gather information and build meaningful relationships.
Welcome:
Content your customers want you to know about
Their website
Their LinkedIn profile
Any public personal wins they have
Any public wins of their business
Legal:
Content that may be obtained with legal data mining tools but not something you would directly bring up with the client.
Stats on average, the income of that job, etc.
Questionable:
Content that you could get beyond normal means, may not be legal to have and would severely damage rapport with the customer.
Information found on their personal Facebook page.
Obtaining information under false pretenses.
Seven Social Listening Strategies
Make sure you have clearly identified the personas of your customers.
Identify who they listen to as advisors or experts.
Develop an understanding of the key conversations your customers are involved in – both on and off the web. This includes trends and keywords.
Speak with your sales team/marketing team to establish KPIs. Make sure everyone on your team is clear as to who is responsible for responding to what type of content.
Develop your daily, weekly, monthly practice of what key things to monitor and what information to collect.
Implement social listening over the whole sales process.
Update 1 and 2 dynamically over time with new information gained during the social listening process.
Recommended Social Listening Tools:
FREE (or offers 'Free' level)
Mobile app that listens for when someone you follow mentioned a keyword on Twitter and Instagram
Sales Prodigy was acquired by Hootsuite and integrated in to the Hootsuite Social Media Management platform
Powerful tool for tracking brand mentions, and other interesting topics
*Tip: Make sure to use quotation marks around search term
Free resource that allows you to track what people are saying about products, services, and other topics
*Tip: You can only monitor mentions within the site
Free for up to 5 social media profiles
Paid plans offer more functionality
Allows you to monitor Twitter, Facebook, Google+ and Instagram for keyword mentions
Can collaborate with multiple team members
Valuable (and free) tool for honing in what people are saying about you or competitors
*Tip: Take advantage of the various filters to get the best results
Topsy
Twitter search and analytics tool that allows you to search for tweets, dating back to 2006
Simple UI allows you to easily learn who major influencers are
Allows you to pull in information on what people are saying on any topic, from across the entire Web
Interestingly attempts to provide data on how to interact with someone. From our experience, it is not always totally accurate.  If you explore it, factor it in as one of many data points of information about someone.
See our Social Selling Podcast episode with Drew D'Agostino to learn more about how they use machine learning and language processing to determine personalities.
Conspire |  http://www.conspire.com
"Conspire tells you exactly how to get the best introduction to whoever you want to meet — a customer, employer or investor." 
PAID
Starts at $59 /month
Allows you to monitor, publish, analyze & collaborate with other team members
Dashboard interface works with FB, Twitter, LinkedIn, & G+
Tip: Test it out with a 14-day free trial
Price: Not listed, but it offers a free trial
Offers businesses/brands a way to monitor social media easily as well as perform online review management
Price: $24+/month
Allows you to monitor mentions based on: keywords, brands, personal reputations & local businesses
Works with Twitter, FB, Google, images, video, and more
Price: $97+month
Online reputation tool that can be used for social listening
Allows full social media monitoring of all popular online sources
*Tip: Test it out with the 10-Day Trial
Price: $29+/month (Monthly & Yearly plans)
Ability to monitor billions of online sources in more than 40 languages
All mentions are in real time
Features "influencer scores" to show you who the most important people are as it relates to your keywords
Comprehensive analytics and team collaboration
*Tip: Try the Free Trial
*Also offers a free version (includes 2 alerts & up to 250 mentions/month
An affordable Social CRM that starts at $15/month and helps bring in more info about the person from the web for you when you add them. It is like an Artificial Intelligence Rolodex that, after you enter their name, collects more information about them for you from the web automatically.
Bringing Value to the Online Conversation
"To build a long-term, successful enterprise, when you don't close a sale, open a relationship." -Patricia Fripp
The hallmark of any good conversation begins with being a good listener. Whether you're a sales manager at a large company or CEO of a small business, social listening is an invaluable tool and an integral step in social selling.
Businesses can't expect to see any results from simply setting up profiles with popular social media sites. There are also tons of platforms and tools to help businesses better search, listen and engage their customers. However, none of it matters if you don't focus first on building meaningful relationships with your consumers.
How are you using social listening to enhance your sales?
Resources & Reference:
- Martin Brossman, (LinkedIn, August 2015). "What is social selling?"
- Greg Hyer, (LinkedIn, August 2014). "Social selling with LinkedIn Class Retrospect"
- Daniel Newman, (Forbes, August 2014). "Social Listening Enables Social Business"
- David Somers, (SlideShare, September 2015).  "Sales and Marketing Align to take on Social Selling at Red Hat"
- Michael Vizard, (The Var Guy, October 2015). "Dell to Bring Social Selling to the Channel"
Thank you Janelle Vadnais, for your research assistance in this post.