The Generosity of Transparency - Ep. 001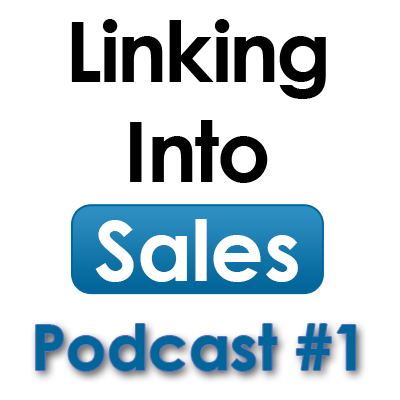 Martin Brossman and Greg Hyer welcome you to the very first episode of the Linking into Sales Social Selling podcast. This discussion about the Generosity of Transparency related to sales and using LinkedIn. Martin's friend doesn't realize how his profile looks to the customer. Greg and Martin discuss why transparency is important in sales.
Greg explains:
Trust - Earned at the individual level
Credibility - Needed to get in the door
Reputation - What people say about you
Tool Tip: LinkedIn: Your public profile
Question of the week: Are you using LinkedIn and Twitter together? Has it worked? Submit your question of the week by visiting LinkingIntoSales.com and click on the "Contact" button.
Follow us on Twitter: http://www.Twitter.com/linkingin2sales
Join our LinkedIn Group: http://www.linkedin.com/groups?gid=2450586
Become a fan on Facebook: http://www.Facebook.com/linkingintosales
Add Linking into Sales to your Google+ Circles: https://plus.google.com/+LinkingintoSales
LinkingIntoSales - Using Social Media to support your sales cycle and your brand ™
Post updated 8/15/2014
Podcast: Play in new window | Download (Duration: 12:41 — 11.6MB)