There's a Twitter in Your LinkedIn - Ep. 002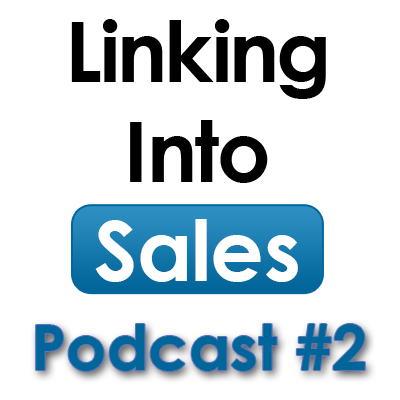 Martin Borssman and Greg Hyer discuss connecting Twitter to your LinkedIn account, proper status update etiquette, LinkedIn Labs and more.
Tool Tip: LinkedIn: Tagging your Connections
Question of the week: Submit your question of the week by visiting LinkingIntoSales.com and click on the "Contact" button.
Run time: 16:33
Follow us on Twitter: http://www.Twitter.com/linkingin2sales
Join our LinkedIn Group: http://www.linkedin.com/groups?gid=2450586
Become a fan on Facebook: http://www.Facebook.com/linkingintosales - Discount on book if you become a fan
Add us to your Google+ Circle: https://plus.google.com/+LinkingintoSales
LinkingIntoSales - Using Social Media to support your sales cycle and your brand ™
Updated 8/15/14
Podcast: Play in new window | Download (Duration: 16:33 — 15.2MB)