Old School is New School - Ep. 006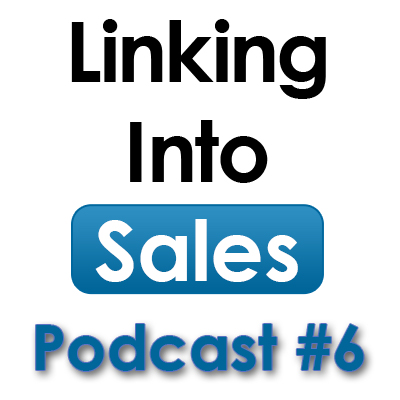 Martin Brossman and Greg Hyer discuss using introductions through LinkedIn and by using hand written notes to get in the door. They also share tips on what to do if you can't find the right person but know their title and what to do if you can't get the person on the phone.
Greg - Tool Tip: LinkedIn Apps: Reading List by Amazon app. List the books you are reading, Follow your connections book list, they can follow yours too.
The Linking into Sales Social Selling Podcast is a professional development podcast geared towards sales and marketing professionals that use social media tools and networks to support the sales process and help them become more proficient in social selling.
Updated 8/15/14
Podcast: Play in new window | Download (Duration: 10:19 — 18.9MB)