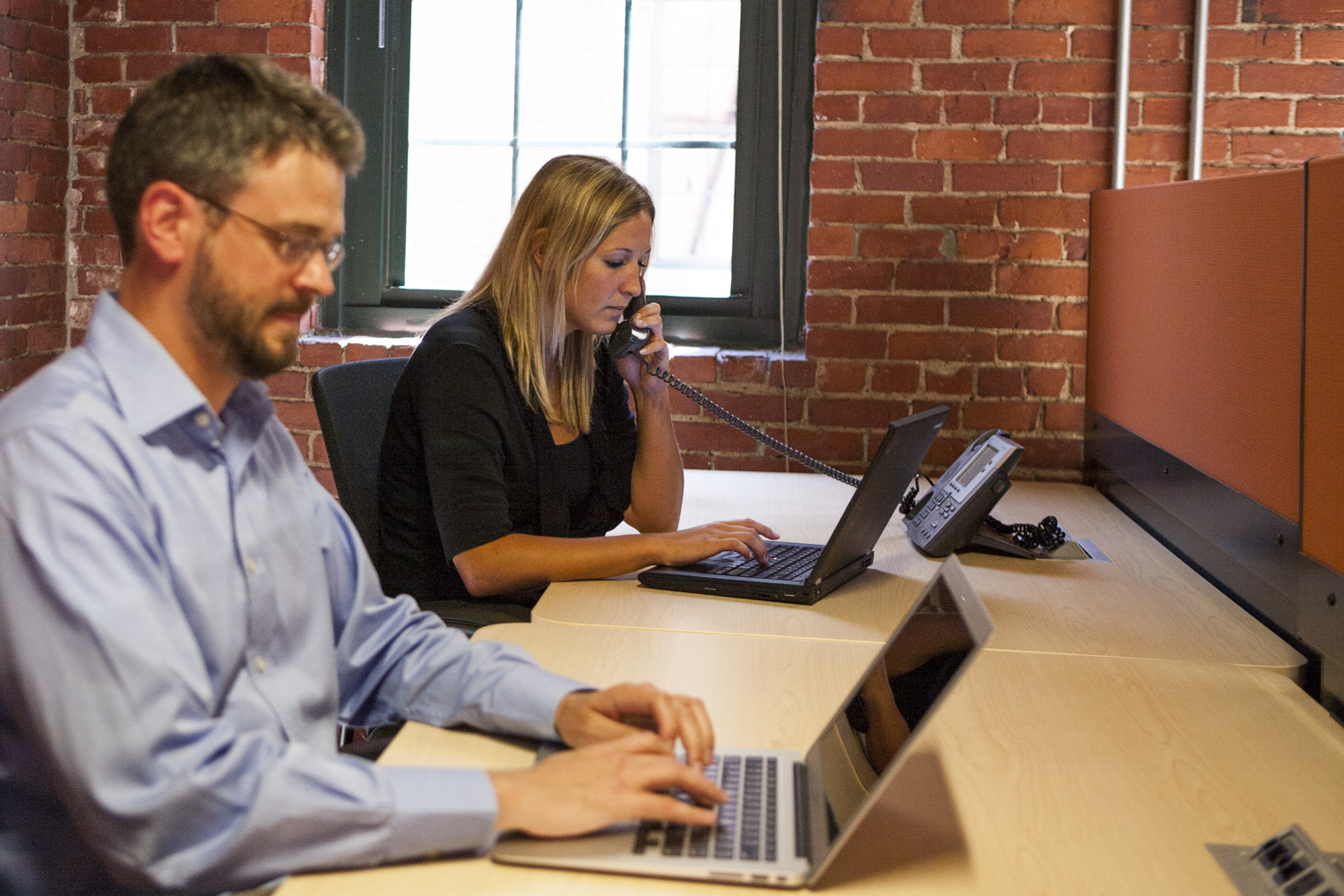 What is Social Selling and How Does it Differ From Traditional Selling?
[blockquote]"Selling is probably the toughest job in the world." -Brian Lambert, PhD[/blockquote]
Today, buyers are savvier than ever, taking full advantage of all that the digital world has to offer. They no longer rely on (nor fall for) traditional sales methods to influence their purchase decisions.
Instead, they are able to quickly and easily find product reviews, testimonials, and more to assist them in making the most informed decision. In fact, a business' website is often the last place someone looks, thanks to the wealth of information available to them on the web in forums and on social network sites such as Youtube, Twitter, Facebook, and LinkedIn.
As a result, salespeople are shifting from more traditional forms of selling to a more modern sales process, commonly referred to as "social selling". But, what exactly is social selling, and how is it different than traditional methods of selling? Let's take a look by first defining what social selling is.
Defining Social Selling – What is it?
[blockquote]"All things being equal, people will do business with, and refer business to those people they know, like, and trust." -Bob Burg[/blockquote]
Simply stated, social selling is about gathering social intelligence on others to help build a relationship that eventually leads to a sale. It isn't disingenuous or malicious, but rather; social selling hinges on cultivating one-to-one relationships, founded in trust. Throughout the process, a good salesperson truly learns how to speak to the prospect and share meaningful/useful information. It isn't necessarily about the sale; it's about the relationship.
According to Jon Ferrara, CEO of Nimble: "It's your job to get to know somebody and their company before you walk in the door. Ultimately, you need to have the insight and context necessary to serve somebody. Forget about the word, "social", it's about insights to help drive engagement that will help you reach out in a relevant and authentic way."
Without context, you're just another sales person, trying to send a blind email or make a cold call, without having ever taken the time to get to know the person at the other end and what he/she is really interested in.
Within the context of social selling, however, you build a relationship with the other person. You take the time to get to know them; and from there, you can appropriately offer him/her something of direct interest, at a time that makes sense.
How Greg Hyer and I Define Social Selling: Social Selling is a sales approach strategy that helps sales professionals to use social networks and digital content to build their professional brand, their companies' brand and create experiences that inspire buyers to buy.  Acknowledging that the buyer is more self-informed by the digital content they research enables the sales professional to both follow their digital journey and develop rapport on and off the web in a way that fully aligns the buyer's expectation.  Building long term relationships that continually stay mutually beneficial between customers and seller.
Social Selling (SS) versus Traditional Selling (TS)
[blockquote]"There are no secrets. The networked market knows more than companies do about their own products.  And whether the news is good or bad, they tell everyone." - The Cluetrain Manifesto[/blockquote]
Traditional marketing relies on a number of different, yet specific selling strategies to help communicate the value of what is being sold. These selling strategies usually fall into one of the following four areas:
[list]
[list_item icon="icon-caret-right"]Print Advertising[/list_item]
[list_item icon="icon-caret-right"]Direct Mailers[/list_item]
[list_item icon="icon-caret-right"]Broadcast/Media Advertising[/list_item]
[list_item icon="icon-caret-right"]Telemarketing[/list_item]
[/list]
The success of these traditional marketing areas depends on the size of a company's budget, the amount of time they have to devote to the task, and the manpower needed to execute the strategy. For example, a company with a big budget may use TV advertising to help promote their brand/product/service. Just think about some of the more memorable Super Bowl commercials you've seen!
While big-name brands, like Coca-Cola, have used traditional selling strategies successfully, many are now incorporating social selling into their traditional marketing plans. They're taking advantage of the social relationships they build online in communities housed on Google+, Facebook, and LinkedIn, are monitoring what people are saying, and are structuring conversations around shared interests.
In the article, Social Selling is About Opening, Not Closing, Greg Hyer discusses the importance of real training by sales professionals before social selling can be employed. To that end, he outlines several steps to help salespeople build a relationship with prospects that eventually leads to a successful sale. In each step, he compares social selling to more traditional approaches. Following, we've highlighted these steps.
Sample Sales Process, Comparing Social Selling to Traditional Selling
#1 – Initial Contact and Greeting
SS: You are able to pinpoint which prospects to contact & can develop a strategy to elicit a certain response.
TS:  You may be cold-calling an organization in an effort to reach someone.
#2 – Ask Discovery Questions
SS:  You use your professional network on LinkedIn to learn more about prospects (ex: problems they may be dealing with, questions that they've asked, changes in company structure, etc.). You are monitoring things so that you know when to deliver the right content and the right time.
TS:  You may have extensive conversations by phone or email, hoping to figure out what the prospect wants. Because you are unsure of what questions to ask to help provide a solution to your prospect's problem, you are wasting money, and time, and are extending the buying cycle further – reducing the chances that the prospect will buy from you.
#3 – Recommend Solutions
SS:  You are able to provide a customized solution(s) to the prospect based on your ability to point out other, similar issues that others have dealt with in your shared, online network.
TS:  You take a top down sales approach, recommending solutions that don't match your prospect's needs or wants.
#4 – Close the Sale
SS:  You and your prospect have established a trusting relationship, thanks to social selling. While you may not have an immediate sale, the relationship provides value, which may lead to future sales down the road.
TS:  You may be successful in closing a deal, but whether or not you have built trust with your prospect is another story. Your client becomes another number in your CRM, and they may only resurface when their contract is up for renewal.
Social Selling & the Sales Person
Diving a bit deeper into social selling versus traditional selling, one can't help but turn their attention to the sales person.
In an interview I did on the Linking Into Sales Social Selling Podcast, I spoke the founder of The United Professional Sales Association (UPSA), Brian Lambert, PhD, who stated:
Sales, as a profession, has the ability to show a ton of value because the solutions you bring to companies and the work you do with others really helps them achieve their end goal. So the value is we have something that you might need, and we can provide a solution if you're willing to pay for it. And that helps the world go 'round.
Part of what makes social selling work so well is the sales person's ability to be recognized as a sales professional who possesses the tools, knowledge, expertise, and code of ethics to be able to offer value to another person or organization.
With traditional selling, a sales person may not become aware of a competitor's strategy until seeing their new advertising or public relations campaign. However, with social selling, a sales person can keep a finger on the pulse of what's happening to any of their competitors or prospects at any given point in time by using social platforms and an array of online monitoring tools and strategies.
Take the example set forth by Salesforce. In their Mini-Guide to Social Selling, Salesforce very matter-of-factly outlined some of the social steps that their sales people take when building a social selling strategy.
Salesforce:
[list][list_item icon="icon-caret-right"]Makes extensive use of Facebook and Twitter- to see what customers and prospects are saying and to find those looking for customer service and sales help.[/list_item]
[list_item icon="icon-caret-right"]Runs their own Social Media Command Center - monitors what people are saying about the Salesforce brand through radian6, which is their social media monitoring, analysis and engagement platform.[/list_item]
[list_item icon="icon-caret-right"]Feeds what they learn into their Sales Cloud CRM - supports a social customer profile, allowing them to track Twitter handles, tweets, and other details.[/list_item][/list]
By monitoring what the competition is saying, you can spot competitive movement earlier and have an opportunity to react earlier. By monitoring what your prospects are saying, you can spot opportunities to provide value added services and/or meaningful information.
How to Measure Success in Social Selling
[blockquote]"Sales is never about closing. It's about opening and creating relationships built on trust and value." – Greg Hyer[/blockquote]
Deciding what to measure depends on the type of outcome you hope to achieve. Are you trying to build brand awareness? Increase sales? The following are just a few examples of things that sales professionals measure when it comes to social selling:
[list][list_item icon="icon-caret-right"]Trigger Events (ex: job changes, scandals, business acquisitions, etc.)[/list_item]
[list_item icon="icon-caret-right"]Group/Forum Discussions[/list_item]
[list_item icon="icon-caret-right"]New Friend Requests (Facebook, LinkedIn)[/list_item]
[list_item icon="icon-caret-right"]Pageviews[/list_item]
[list_item icon="icon-caret-right"]Shares/Retweets/Likes[/list_item]
[list_item icon="icon-caret-right"]New Blog Posts Published[/list_item]
[list_item icon="icon-caret-right"]Number of Personalized Connection Requests Sent (LinkedIn)[/list_item]
[list_item icon="icon-caret-right"]Cost per Lead[/list_item]
[list_item icon="icon-caret-right"]Time Required to Close[/list_item]
[list_item icon="icon-caret-right"]And More![/list_item][/list]
Once you've determined what your social selling metrics are, you need to determine how you plan to measure those metrics. To do this effectively, there are a number of tools you can take advantage of. Some social selling measurement tools are listed below.
Tools Used in Social Selling
[blockquote]"Social selling is about opening new relationships using social media networks as a facilitation tool." – Greg Hyer[/blockquote]
There are any number of tools available to help you most accurately measure the success of social selling. Some social media sites come with their own tools to help you measure metrics directly related to that particular social platform. On the other hand, many companies rely on Customer Relationship Management (CRM) systems (like Salesforce or Nimble) to help them manage any social connections they've made.
By measuring your social selling efforts, you gain valuable insight into what your customers (and future customers) are discussing online. By listening and engaging prospects in conversation, you develop a deeper understanding of their individual needs as well as discover trends across your industry. Finally, in building a real relationship with your target audience, you are able to offer the right sales opportunity at the right time.
9 Helpful Tools Used in Social Selling:
Having the right tools at your disposal is critical if you are to experience success with social selling. According to Aberdeen Research:
50% of the strongest sales organizations provided their front-line sellers with 'mobile access to social media content (either internal collaboration tools or external sites),' compared with 37% of all other companies. This gap is far wider in the current social selling research, underscoring the need to empower sales and account reps with anytime/anywhere/any device ability to sell socially.
The following are some of the current tools that sales professionals use in social selling:
[list]
[list_item icon="icon-caret-right"] Salesforce – a leading cloud-based CRM with an interface for case management and task management, and a system for automatically routing and escalating important events. It also includes a social networking plugin that enables users to join the conversation about their company on social networking websites, provides analytical tools and other services. Salesforce is for sales managers to track their sales people.[/list_item]
[list_item icon="icon-caret-right"] Nimble - a Web and SaaS-based CRM platform providing small businesses with high-end CRM systems combined with social media. Salesforce is for sales managers monitoring their sales professionals and products like Nimble are for sales professionals building their golden rolodex.[/list_item]
[list_item icon="icon-caret-right"] BuzzSumo – a search tool that tracks content on all social networking sites and ranks them based on the number of shares on Facebook, Twitter, LinkedIn, Google+, and Pinterest. It monitors content by topic or user and uses an advanced search engine to deliver accurate results.[/list_item]
[list_item icon="icon-caret-right"] Google Alerts – a notification system offered by Google that allows you to set up and received arts to your email each time a keyword or phrase is mentioned on the web.[/list_item]
[list_item icon="icon-caret-right"] Trackur - "Full monitoring of all social media and mainstream news, including Twitter, Facebook, Google+ and millions more." It give a free trial basis not requiring a credit card and then the first level is $97 a month with 50 keywords tracked. It also provides basic sentiment analysis using a red, yellow or green dot.[/list_item]
[list_item icon="icon-caret-right"] Social Selling Index (SSI) - a score created by LinkedIn to rank a members' use of LinkedIn as a social selling tool. The SSI is based on four criteria: Creating a professional brand, finding the right people, engaging with insights and building strong relationships.[/list_item]
[list_item icon="icon-caret-right"] Klout - a website and mobile app that uses social media analytics to rank its users according to online social influence via the "Klout Score", which is a numerical value between 1 and 100. Unlike the SSI, Klout measures impact (versus activity) by analyzing retweets, likes, favoriting, and more.[/list_item]
[list_item icon="icon-caret-right"] Facebook Insights – allows you to see what types of content resonates with your audience. It also provides insight into how many 'likes' or 'shares' each post received, and more.[/list_item]
[list_item icon="icon-caret-right"] Google Analytics – allows you to generate reports as well as track a widespread amount of data, from time spent on a website to what part of the country someone was viewing your website from.[/list_item]
[list_item icon="icon-caret-right"] Revenue Attribution - a technique employed by sales organizations to measure social selling effectiveness. This method has the benefit of linking social selling to specific deals won.[/list_item][/list]
Leveraging the Power of Social Selling for Future Success
According to Jonathan Catley of Nimble, there are several reasons why sales professionals need to be more social:
#1 -  Shortened Sales Cycle: Allows sales professionals to be in a position to listen and monitor what is being said online while contributing thoughtful, value-adding responses - NOT sales pitches.
#2 - Relationship Building: Allows sales professionals the ability to access unlimited information, prospects, and alliances or channel partnerships.
#3 - Lead Generation: Allows sales professionals to constantly monitor and listen to what is being said while engaging in discussions where it makes sense to do so.
#4 - Competitive Intelligence: Allows sales professionals to follow what the competition is saying and identify which contacts your competition may be targeting.
#5 - Increased Productivity: Reduces the time wasted researching, prospecting, and identifying trigger events. It also provides new opportunities if sales professionals are monitoring and listening to their channels properly.
Social selling isn't about a sales quota, and it isn't a popularity contest to see how many social networking sites you can join. Instead, social selling is about sales professionals having the tools and skills necessary to build their personal brand. After this, they can then turn their attention towards growing their social connections, listening and engaging in conversations around them, and then introducing a product, service, or idea when the time is right.
by Martin Brossman
Hear our latest Social Selling Podcast at:
http://linkingsales.wpengine.com/category/podcast/
Find Linking Into Sales broadcasted on other locations at:
http://linkingsales.wpengine.com/podcast-networks/
Resources: 
Linking Into Sales Social Selling Podcast with Greg Hyer and Martin Brossman - Social Selling podcast, training and consulting. Our podcast is downloaded more that 1000 times per month.
Aberdeen Group (February 2013). Research Brief - Social selling: Leveraging the power of user-generated content to optimize sales results. 
Brenner, Michael. (September 2013). "What is social selling? Connections and content." - Forbes. 
Brossman, Martin. (December 2007). "The Compendium of Professional Selling Interview" - Linking Into Sales Social Selling Podcast. 
Catley, Jonathan. (May 2013). "Time to turn your sales team social?" - Nimble.
Jue, Jason. (September 2014). "Who are the top social selling training companies?" - Triblio.
Kelly, Joseph. (June 2015). "How I learned to stop worrying and love social selling, Part 1." - Nimble.
Hyer, Greg. (July 2014). "Social selling is about opening, not closing." LinkedIn.
Hyer, Greg. (August 2014). "Social selling with LinkedIn class retrospect." - LinkedIn. 
Salesforce.com Blog - "Social sells - The Mini-Guide to Social Selling"  - SalesForce.
Wikipedia (August 3, 2020) - Social selling. (n.d.).
Thanks to Janelle Vadnais the research help.
- by Martin Brossman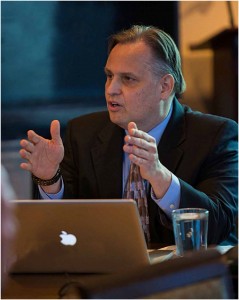 On LinkedIn at: http://Linkedin.com/in/martinbrossman

Martin Brossman is a leading authority on social media and online marketing with more than 20,000 followers on social media platforms. He is a business coach, consultant, and a dynamic trainer known for his insight and humor. A member of the National Speakers Association, Martin is a popular speaker on social media marketing and professional development topics. He is a presenter at North Carolina community college Small Business Centers and Chamber of Commerce venues. He also provides customized coaching and training for individuals and groups, integrating social media, social networking and reputation management. Martin teaches a Social Media Management certification program through NC State University's Technology Training Solutions. He co-produces a leading podcast show, Linking Into Sales, focusing on Social Selling for business-to-business professionals and is recognized for his strategic applications of LinkedIn for sales lead generation and overall career enhancement for his clients, students and audiences.